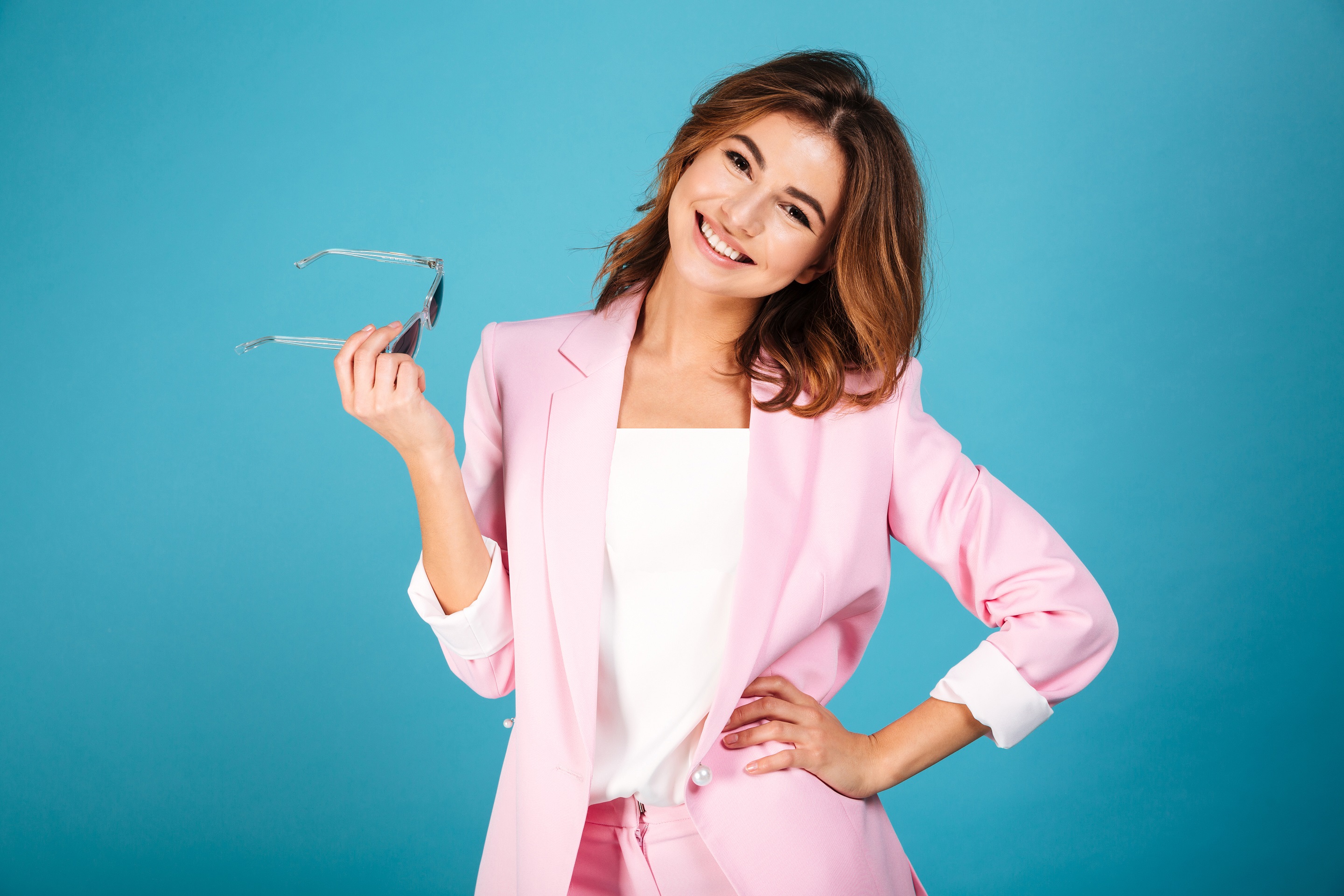 You Wore What?! Dressing to Impress for your Next Interview
By Nerrissa Boudreau
Communications Specialist
& Contributing Writer at Quantum
It's summertime, and the living is easy. Flip flops, tanks tops, and barely-there summer dresses are the uniform of choice in this sticky weather… except in the workplace. The struggle is real – you need to dress appropriately, while avoiding a complete meltdown during your commute.
Of course, wardrobe choice is never more important than during an interview – when you need to stay cool, in every sense of the word. In this article, our experts share the basics of interview dressing, with a few bonus tips for doing it in the summer heat.
What is the goal of any job interview? To get the job, of course! And if you have made it that far, we can only assume you have spent some time and effort on searching job postings, crafting your resume and cover letter, and likely had a few phone interviews that have all culminated in this one moment – the in-person interview. So…
Why would you do something to blow the whole thing by showing up wearing… well, that!
While for some it may be hard to believe, we see all too often genuinely qualified candidates seemingly derail their chances by showing up to an interview wearing inappropriate attire. However, this begs the question, what attire is acceptable? After all, not every job is the same. On that note, let's start with some general guidelines when it comes to dressing to impress.
What to Wear – by Environment
Corporate – If your interview is with a company whose office atmosphere is described as corporate (a.k.a. "business professional"), you should know right off that bat that suits are the norm. Women, this can include a skirt and blouse or pantsuit, and men can wear a suit jacket or blazer with a buttoned collared shirt, suit pants, tie, and dress shoes.
Business Casual – More and more organizations in almost every industry are starting to turn away from the corporate look and are opting for a more business casual dress code. For men, this may look like slacks with a button-down collar shirt or polo, belt, and dress shoes. Women could consider a conservative dress, a blouse or sweater with a skirt, or dress pants with dress shoes or boots. Dressing appropriately for the weather conditions is also key, if it is raining don't where your normal shoes guys.
Casual – Have you ever seen a picture of Mark Zuckerberg? He is one of the richest men on the planet who runs one of the world's largest companies and seemingly lives in a hoodie. However, seeing as you are not him, here is what you need to know about a casual workplace interview. Even though environment is less formal, the goal is still to look polished – so for men, this could mean a long-sleeve shirt, khakis, and nice, clean shoes, while women might consider a trendy top with pants or a pencil skirt or an everyday dress. And remember, even if you know for a fact that people at this workplace wear jeans and T-shirts to work, don't consider it yourself for your interview. Wait until you get the job before you start to take a more lax approach to your attire.
Remember – it's always better to overdress a bit at an interview than underdress!
What NOT to Wear
So, we've covered our bases for what to wear at your next job interview. Now it's time to hedge your bets by knowing what NOT to wear:
Ill-fitting clothes – Clothes that are too baggy, too form-fitting, or too revealing can send the wrong message.
Overly casual – Never wear jeans, running shoes, no flip-flops, or clothes with writing or brand names on them.
Wrinkled clothes – Either invest in an iron or take them to the dry cleaner, so you don't look like you just rolled out of bed.
Excessive accessories – Big earrings, necklaces, rings, and bracelets can detract the interviewer's focus from what you have to say.
Heavy scents – Sometimes it is best to go in "au naturel"… but don't skip the deodorant.
The Summer Interview – Don't Sweat It.
The basics above apply all year long, but interviewing in the summer heat presents an additional wardrobe challenge. No matter which of the work environments above you are interviewing for, your goal should be to stay cool and avoid showing up looking sweaty, disheveled, and unprofessional. Here are some tips to beat the heat the competition:
Stick to lightweight, natural, breathable fibers – Think cotton or linen. Women, opt for unlined dresses or a skirt and a blouse. Men, look for lightweight slacks or khakis and wear an absorbent cotton undershirt.
Favour light colours – They will attract less sun and keep you cooler.
Layer your look – A jacket (and tie, for men) or light sweater can be put on at the last minute – don't wear it on your way!
Tie your hair up – If you have long hair, do it up in a bun or sleek ponytail.
Give yourself time to cool off – If you can't drive, grab a cab, or get a lift to your interview, give yourself plenty of time to relax beforehand. This allows you to compose yourself, practice a few questions, drink some water, and – most importantly – cool down!
If you come across any error opening the PDF file above please use the soda pdf software to download and then convert the file.
Looking to make a splash in your career this summer, but not sure where to start? Check out some of our hot jobs here.