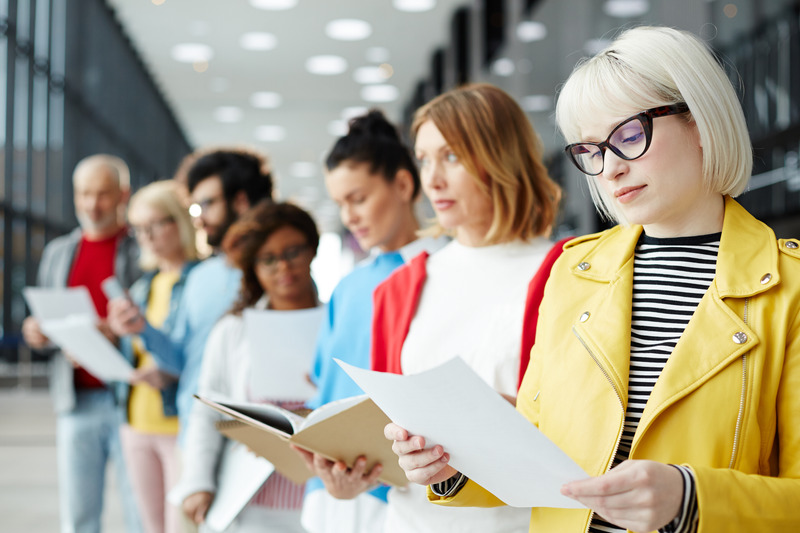 Five Quick Tips for Improving Your Résumé
By Kelly Gillis
Contributing Writer at Quantum
Whether you're actively job searching or just starting to think about changing gears, it's always a good idea to have your résumé ready to go at a moment's notice. But what if you only have 20 minutes to refresh it?
Follow these simple tips to improve your résumé in less time than a take-out delivery!
Tip #1. Retire your unprofessional-sounding email address
KegMaster2015@gmail.com might have been fun when you were in college, but it's stopping you from getting interviews. Upgrade to an email with your name to avoid confusion and look more professional. Add a link to your LinkedIn profile while you're at it, to show you're serious about connecting with other experts in your field.
Tip #2. Focus on the top third of your résumé
This section is usually reserved for your summary/profile – highlighting your top skills, relevant education, and what you can offer the employer. Hiring managers spend mere seconds on each résumé, so here is where you can impress them and make them want to read more. Concentrate on including the most important skills mentioned in the job posting, so the hiring manager can visualize you in the role.
Tip #3. Remove "References available upon request"
Everyone knows you'll provide references if asked. This line is redundant and takes up precious space in your résumé.
Tip #4. Replace boring verbs with more impressive ones
Take a look at your bullet points describing your work accomplishments. Do they all start with a strong verb? "Spearheaded an initiative" or "led an initiative" are more exciting than "started an initiative".  Use an online thesaurus to give you ideas of effective verbs and make your résumé an interesting read.
Tip #5. Keep your formatting consistent
Nothing makes your résumé look sloppier than switching between font sizes, bullets styles, line spacing, and margins. Pick a style and stick to it for the entire document. It will be easier – and less frustrating – for the hiring manager to follow. Don't forget to check for typos and missing words!
Remember, a few easy changes can spruce up your résumé and make the difference between scoring an interview or landing in the 'maybe' pile.
You've updated your résumé and are ready to start your job search? Check out our current listings!