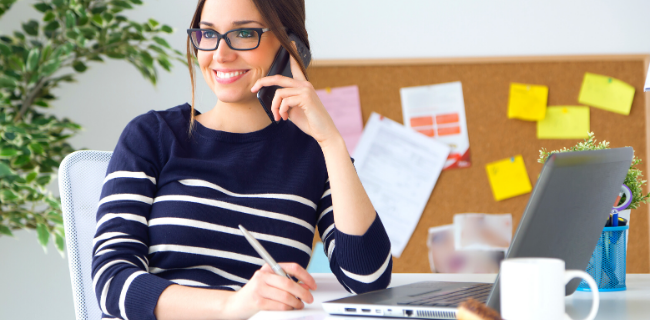 Out of work? Here are the industries hiring right now.
By Kelly Gillis
Bid Writer and Blog Contributor at Quantum
COVID-19 has impacted our lives in every area, but perhaps none more than our work. Certain businesses that were forced to lay off employees temporarily in March are still not quite ready to rehire at normal levels, but many are slowly building back up, and a few sectors continue to experience surges in demand.
Monitoring the economy closely as Canadian cities began the process of reopening in phases over the last months, our experts have taken note of industries and job titles that are particularly active.
If you're looking to get back into the job market, one of these might be your best bet:
Health care – Many hospitals, clinics, and long-term care facilities are still facing a shortage of frontline workers, like doctors, nurses, personal support workers, pharmacists, and technicians. With increased demand on the health care system, institutions may require additional support staff in areas such as admissions/discharges, health screeners, onsite food services, testing, sanitation, medical records keeping, IT, and accounting. Research institutions will also hire more laboratory staff, like clinical researchers and quality assurance personnel.
Manufacturing and distribution – Stockpiling may have died down, but there will always be consistent demand for staple items – food, alcohol, pharmaceuticals, personal care products, etc. In addition, Canadians, who are staying largely at home this summer, are buying up everything to make their staycations complete – from sporting goods to home décor items. Further, there is still a huge demand from health care institutions and the general public for medical supplies, disinfectants, and personal protective equipment (PPE). In demand jobs in this sector include line workers and supervisors, drivers/delivery staff, warehouse workers, agricultural and food production workers, logistics operators, supply chain analysts, maintenance/repair technicians, and quality control specialists.
IT, cybersecurity, and tech support – As many businesses continue to work remotely, information security services are more vital than ever. With this greater need to protect data virtually, there has been consistent demand for specialists, analysts, and engineers in these areas: risk, disaster recovery, testing, network security, and cyber security.
Customer support – These roles are hot jobs right now in retail and the public sector because so many people are looking for information and still prefer the safety (and convenience) of online shopping. Many of these jobs are extremely convenient, as they allow you to work from home, using online tools. Roles to search for in this sector include customer service representatives and call centre supervisors/managers.
Retail & Ecomm – Essential businesses like grocery stores and pharmacies remained open throughout lockdown and retail shops and malls have reopened over the past weeks. They will continue to need cashiers, stockers and warehouse staff, operations personnel, and management and sales staff. Physical distancing measures mean millions of Canadians have made the switch to online shopping. In addition to delivery staff, online businesses need e-commerce experts in IT, marketing, graphic design, sales, and customer support.
Food delivery services – With restaurants operating at smaller capacity and with and tighter restrictions, people are still ordering food from grocery stores, restaurants, and meal kit delivery services in larger numbers than ever before. Jobs to fill in this sector include delivery staff, prep cooks, order takers, and cooks.
Virtual services – There has been an explosion in subscriptions for any online service you can think of – remote work tools, remote learning platforms, streaming services, online gaming, and virtual fitness classes, to name a few. These services require more IT talent, like developers, help desk technicians, and networking and data security professionals, to keep up with this demand. You can also find work in this sector if you have experience in sales, customer service, finance, administration, or management.
Construction, renovation, and trades – Important infrastructure projects have ramped up during the summer months, especially for roads and housing. Labourers, carpenters, electricians, engineers, equipment operators, architects, drivers, and managers are all needed to realize these projects. Specialists who install and repair HVAC, plumbing, and appliances are also in demand. There has also been a surge in spending on renovation services since many are staying home this summer and have more time for home improvement projects.
Public services – All levels of government continue to provide essential services and may recruit more staff to handle the volume of citizens seeking information and assistance. Examples of job titles to look for include benefit claims processors, IT support staff, social services staff, communications staff, IT developers, and AI specialists.
Financial services – Many Canadians are seeking professional advice to relook at their investments as financial markets continue to be are impacted by the pandemic. If you have experience working in the financial sector, you could check open positions for financial advisors or customer service representatives.
Telecommunications and media – More than ever, we are all relying on the internet and mobile tools to stay in touch and get information. In-demand jobs in this sector include customer support agents, internet installers/repairers, web and app designers, programmers, communications experts, reporters, editors, fact checkers, video production staff, and web and IT specialists.
Although it may seem like certain sectors have stalled, many are still actively hiring. This might be a great time to expand your horizons and consider applying your transferrable skills to a new industry – or maybe a "just for now" job is just what you need. Whichever is the case, check out our latest opportunities here.
Quantum is hiring and we're recruiting 100% virtually!