COMMUNITY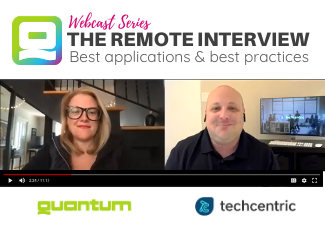 April 21st, 2020
-
Seeking ways to support our clients during the pandemic, Quantum launched its first official webcast – with more to come! Part 1 of a series on the Future of Remote Work, our first clip provided employers with practical info on the best practices and technologies for conducting virtual interviews – and explained why hiring NOW can be a strategic move.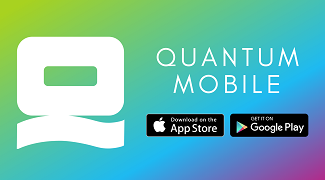 February 21st, 2020
-
No more paper timesheets! Fully integrated with our billing and payroll systems, our new app allows employees to enter their hours on the go and enables managers to approve them from any handheld device. Everything is done electronically and sent directly to Quantum for processing. It's that simple. Download QUANTUM MOBILE in the app store or google play.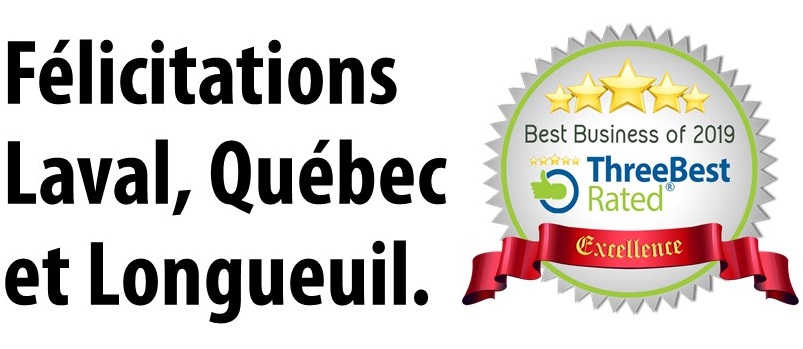 December 9th, 2019
-
Congratulations to our Longueuil, Quebec City, and Laval branches who were each named one of the Top 3 Placement Agencies in their respective markets for 2019. Awarded annually by Three Best Rated, winners are selected based on client and candidate reviews, ratings, reputation, history, complaints, satisfaction, and trust. We're so proud of our teams. Well deserved!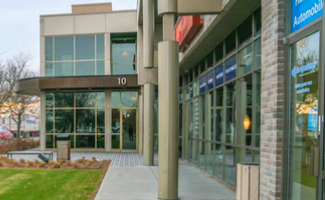 October 7th, 2019
-
We're pleased to announce that, due to exciting growth in the North Shore employment market, our Blainville team has expanded and moved into new offices. Check out our contact us page to see our new location. We look forward to working with you!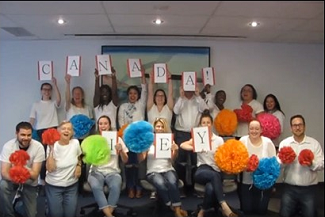 June 2-8th, 2019
-
Happy Staffing for Canada Week! We're amping up the celebrations in 2019, as we'll be not only honouring a deserving individual every day this week but also awarding an Employee-of-the-Month, every month, for a full year! It's the least we can do to say thank you, to our deserving temporary team members.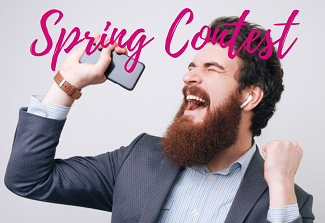 May 1st, 2019
-
Our very first Instagram contest was a smashing success! Congratulations to our lucky winner, and thank you to everyone who participated and followed us. This may be our first contest, but it won't be our last. Keep following us for more!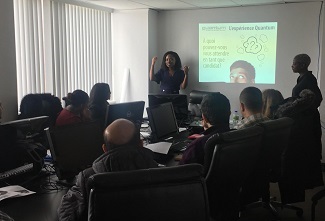 April 16th, 2019
-
Our recruitment experts participated in a workshop for the "We Hire Throughout the Year" Program, hosted by our partner, Salon de l'integration et de l'insertation professionelle (SIIP). It was great meeting so many talented, new contributors to the Canadian economy! See our post for more details about the event and the program.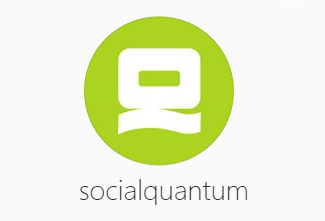 March 20th, 2019
-
Quantum is now on Instagram! If you want more fun, personal, and informative updates from us, follow our page!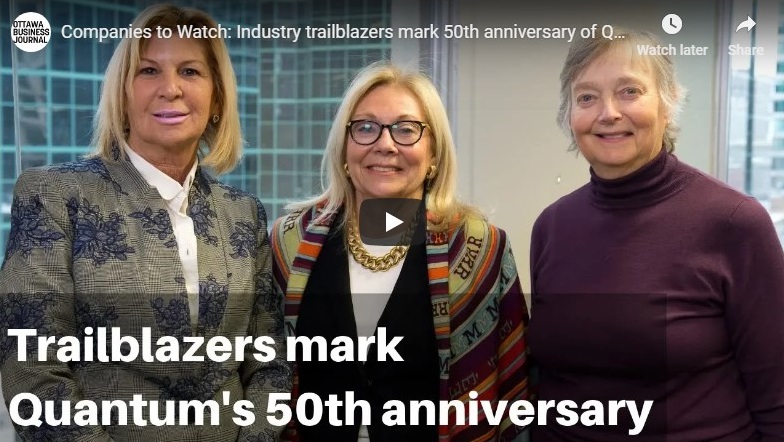 February 21st, 2019
-
We are proud to announce that Quantum has been featured in the Ottawa Business Journal's Companies to Watch campaign. As part of our 50th anniversary year, we wanted to share our unique path to growth and professional achievement, and celebrate our footprint in the Ottawa community. Read more about Quantum's journey to success within the ever-changing recruitment industry here.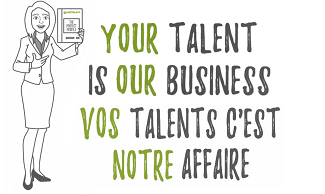 November 26th, 2018
-
In honour of our 50th Anniversary, and to kick off the 50, Quantum is excited to launch a brand new video about our services. Friendly, fun, and informative it captures everything that Quantum has to offer in a nutshell, and it demonstrates why Quantum has been a recruitment partner of choice for half a century.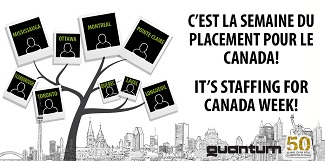 June 3-9th, 2018
-
We are pleased to join ACSESS and both the Federal and Provincial Governments to honour the outstanding contributions of our temporary workforce, during Staffing for Canada Week. All active temporary employees who have successfully completed at least 500 hours will be automatically entered for a chance to win a $100 Visa gift card. Nine lucky winners will be selected (one from each Quantum location) by random, drawn on June 11. Winners will be notified that same week.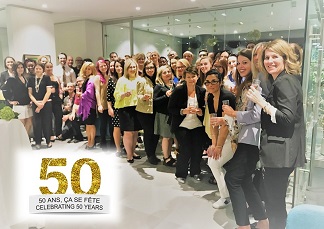 May 13th, 2018
-
HAPPY ANNIVERSARY, QUANTUM! Today officially marks our 50th year in business. We're proud to have been providing reliable recruitment and staffing services for the past five decades. Thank you to our talented candidates, our amazing clients, and our exceptional employees who have worked so hard to help us reach this major milestone – we truly couldn't have done it without you!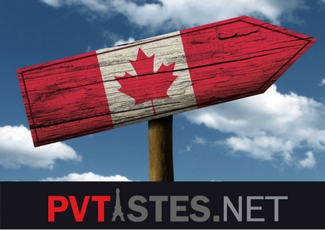 April 26th, 2018
-
Quantum is proud to announce its partnership with PVTistes.net, an organization that offers invaluable resources to French and Belgian citizens coming to Canada on work-holiday visas. Always happy to meet motivated professionals, we now regularly post job openings on the PVTistes site, helping these talented newcomers make the transition.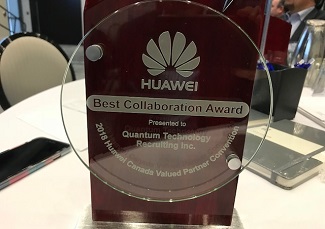 April 6th, 2018
-
We are exceedingly proud to announce that Quantum Technology Recruiting was honoured by another of our illustrious clients, receiving Huawei's Best Collaboration Award at their Canada Value Partner Convention. This is QTR's THIRD win in this category! Congratulations to our QTR team. You guys are on fire!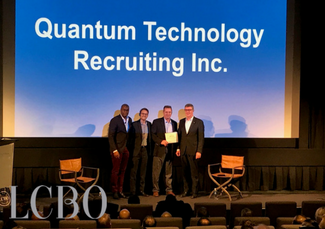 March 5th, 2018
-
At the Liquor Board of Ontario's (LCBO) IT Vendor Partner Summit in Toronto, Quantum Technology Recruiting was presented the highly coveted 2018 IT Vendor Partner of the Year award. We feel incredibly honoured to have received this prestigious accolade. Congratulations to the QTR team on this well-deserved recognition!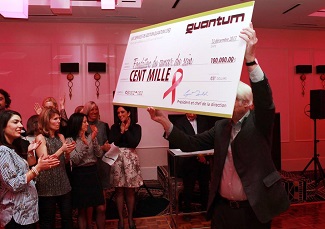 January 1st, 2018
-
Quantum's Partners are exceedingly proud to announce that, after five years of dedication, our team has officially raised $100,000 for the Canadian and Quebec Breast Cancer Foundations. Our final tally was confirmed in late December, and we are now delighted to share the news with all of our generous clients, candidates, and staff. THANK YOU for helping us reach this incredible goal!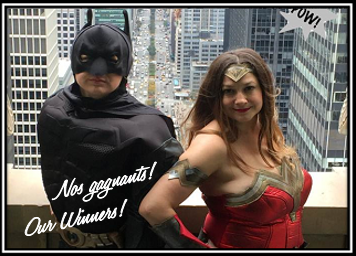 October 31st, 2017
-
Quantum held a gruesome internal Halloween group costume contest and we certainly weren't disappointed with the creativity, talent and team-spirit of our staff. Click here to view all the frightening costumes and see who murdered their competition!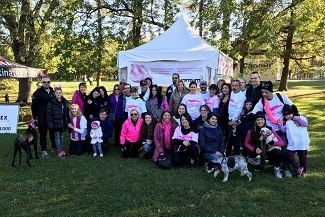 October 1st, 2017
-
Our Quantum Teams in Montreal, Ottawa, and Toronto crossed the CIBC Run for the Cure finish lines for the fifth year in a row. We have now raised $94,654 to date towards Breast Cancer Research – and with three months left, we are getting closer to our ultimate goal of 100K!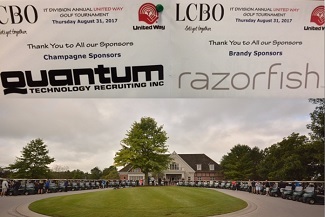 August 31st, 2017
-
Our IT division, Quantum Technology Recruiting (QTR) sponsored the LCBO United Way Gold Tournament this year, and our recruiters tee'd up alongside some local celebrities for a great cause. The money raised went towards the LCBO's goal of raising $2 million dollars for the United Way, to help fund new initiatives for local Ontario communities. We were excited to be part of it!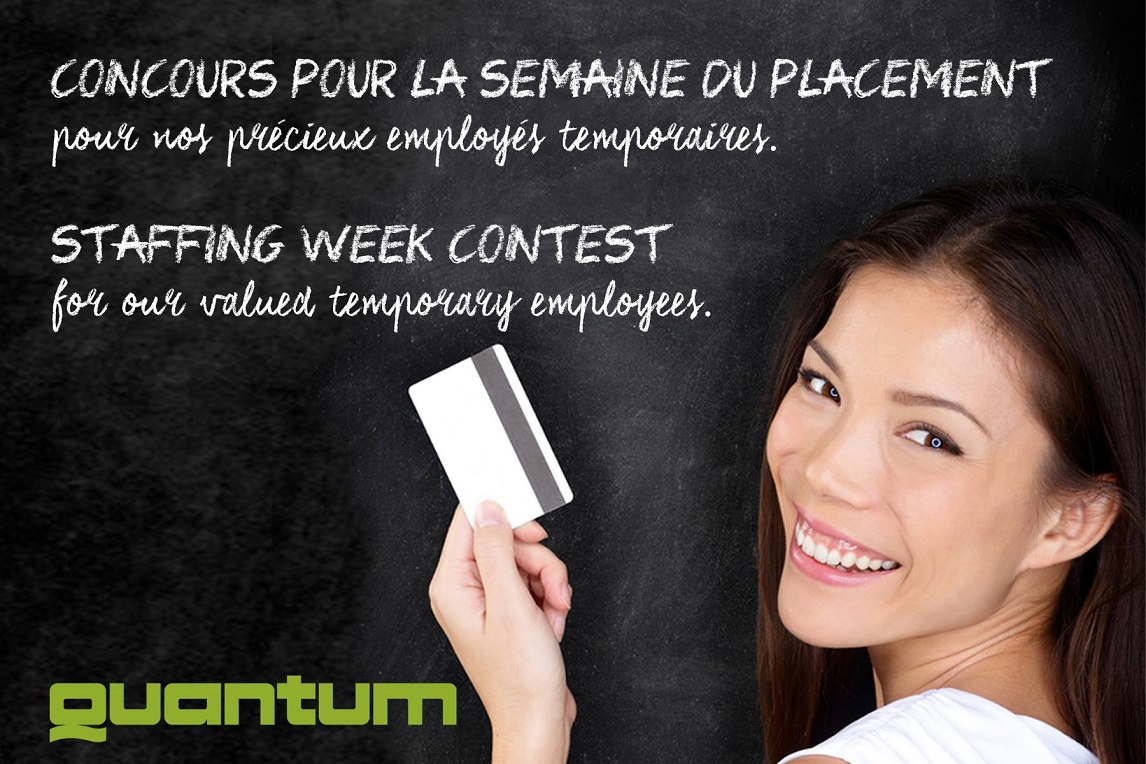 June 4-10th, 2017
-
Every year, to show our appreciation to our valued temporary employees, Quantum holds a Staffing for Canada Week contest. All active staff who successfully completed 500 hours in 2016-2017 were automatically entered into a random draw for $100 Visa Gift Cards. Congratulations to our 10 lucky winners who were posted on Facebook on June 12th!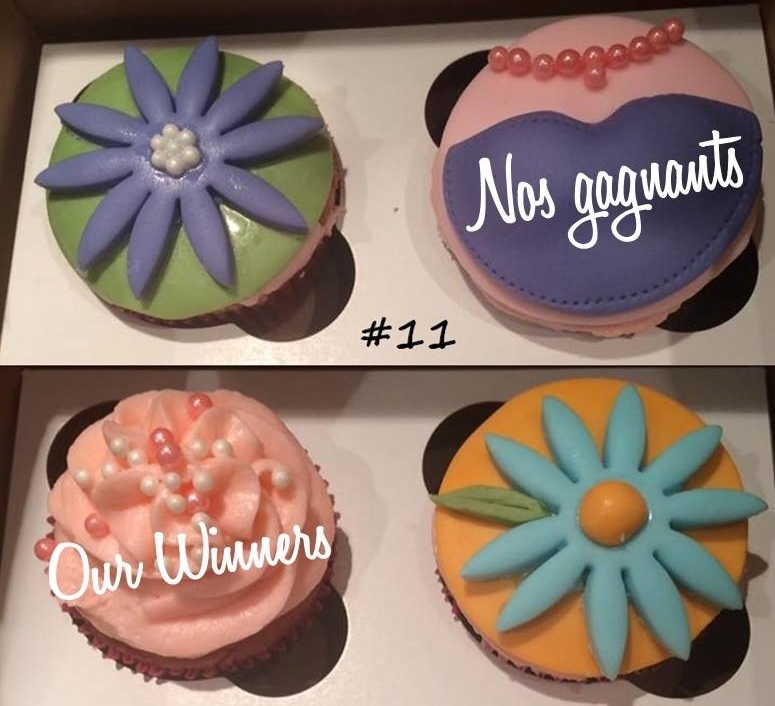 May 12th, 2017
-
Quantum held its fifth annual cupcake fundraiser, right in time for Mother's Day this year! With the added touch of a sweet cupcake decorating contest, our teams across Quebec and in Ottawa raised over $3,000 towards Breast Cancer Research. Pretty delicious.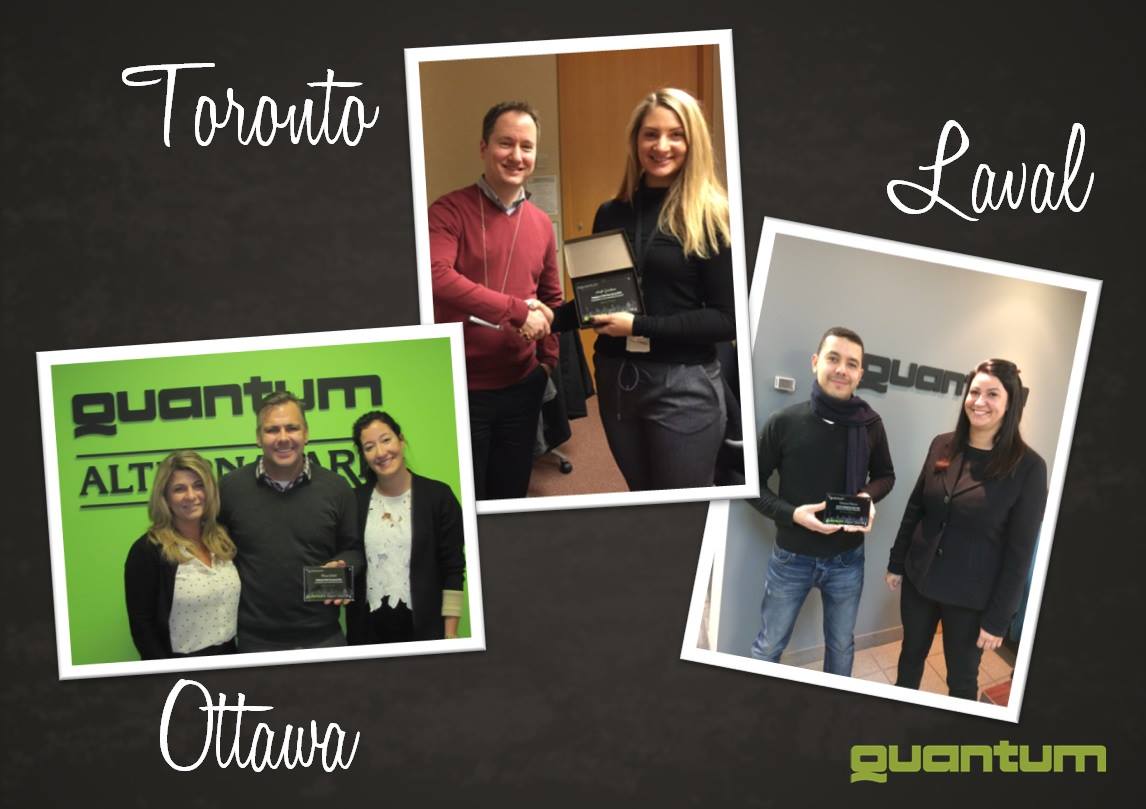 January 27th, 2017
-
The votes are in! Every year, Quantum conducts a company-wide search to select our most hardworking temporary employee at each branch. The winner receives a plaque, a Visa gift card… and, of course, bragging rights! See our Facebook page for our list of winners for 2016.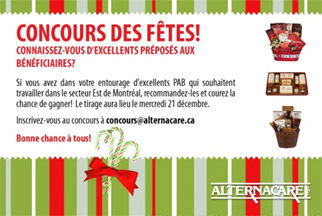 December 21st, 2016
-
Three lucky winners were selected by random draw to receive beautiful holiday gift baskets, in Alternacare's PAB Referral Contest, open to the general public. Not only did our winners get their baskets in time for the holidays, but their qualified friends and family found work at a major healthcare institution. Talk about the gift that keeps on giving!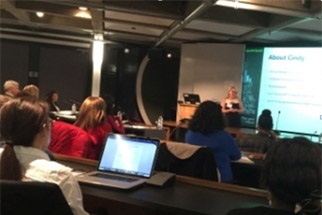 November 3rd, 2016
-
Back by popular demand, Quantum's Cindy Schwartz joined four other industry experts as a headline panelist at McGill's Annual Speaker Series. Speaking to future HR grads, she provided practical information on the range of career paths available to them and advice on how to break into the industry.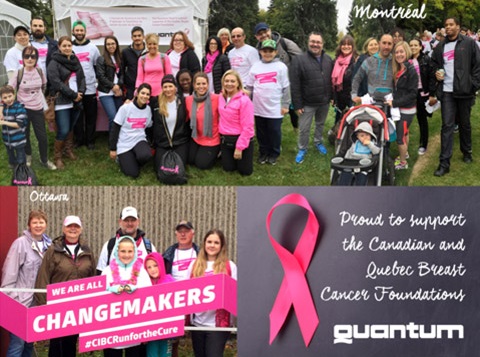 October 2nd, 2016
-
Quantum's teams in Montreal, Ottawa, and Toronto participated in the CIBC Run for the Cure, in support of the Canadian and Quebec Breast Cancer Foundations. Our main corporate fundraiser for the last four years' running, we've raised over $75,000 to date!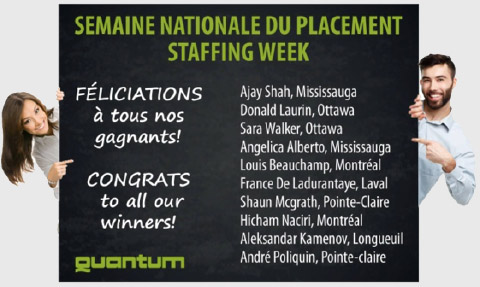 June 6-10th, 2016
-
As a token of our appreciation during Staffing for Canada Week, Quantum entered all of its active temporary employees who successfully completed assignments in 2015-2016 into a special draw - and awarded $100 Visa gift cards to 10 lucky winners!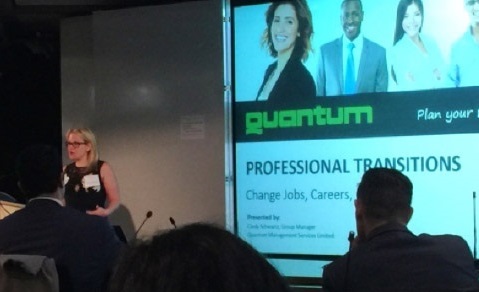 April 6th, 2016
-
Quantum's Cindy Schwartz was a panelist at McGill's fourth annual Speaker Series, presenting on the topic of professional transitions. A respected leader in the industry, Cindy provided students and alumni who are new to the country with career advice and honest answers to their questions about job hunting and working in Canada.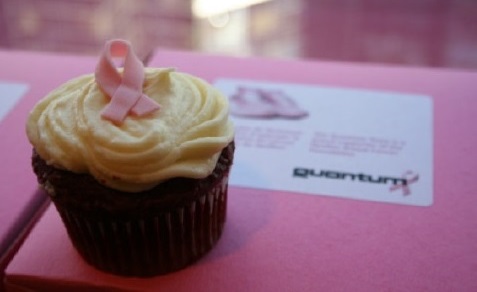 February 11th, 2016
-
Quantum's staff company-wide baked, decorated, sold (and ate!) their hearts out, for our annual Valentine Cupcake Sale, to raise funds for Breast Cancer research. One of our most popular events of the year, we sold out in one day, raising over $2,500. Now that's delicious.